Happening Now
Texas Central, Amtrak Examine High-Speed Partnership
by Jim Mathews / President & CEO
It's finally public: Amtrak and the Texas Central Partners organization are looking formally at ways to work together to get the high-speed rail link between Houston and Dallas back on track.
In a press release today, Amtrak acknowledged what a lot of us have long suspected, especially since we all learned that Amtrak filed for a CRISI grant alongside Texas Central earlier this year.
"Texas Central Partners ("Texas Central") and Amtrak are seeking opportunities to advance planning and analysis work associated with the proposed Dallas-Houston 205-mph high-speed rail project to further determine its viability...to potentially advance the project," Amtrak says.
This felt like an obvious shoe to drop shortly after Amtrak hired Andy Byford, the brilliant and customer-focused former head of the NYC Metropolitan Transit Authority pushed out due to political clashes with then-New York Governor Andrew Cuomo.
His role was explicitly for Amtrak's high-speed rail program, which left most of us asking, "WHAT high-speed rail program?"
Here's the answer.
"If we are going to add more high-speed rail to this country, the Dallas to Houston Corridor is a compelling proposition and offers great potential," said Byford, whose full Amtrak title is Senior Vice President of High-Speed Rail Development Programs. "We believe many of the country's biggest and fastest-growing metropolitan areas, like Houston and Dallas, deserve more high quality high-speed, intercity rail service and we are proud to bring our experience to evaluate this potential project and explore opportunities with Texas Central so the state can meet its full transportation needs."
Texas Central and Amtrak submitted applications to several Federal programs in connection with further study and design work for the potential Dallas to Houston segment, including the Consolidated Rail Infrastructure Safety and Improvements (CRISI) grant program, the Corridor Identification and Development program, and the Federal-State Partnership for Intercity Passenger Rail (FSP-National) grant program.
What happens next with the potential partnership announced today will probably depend greatly on how the CRISI, Corridor ID, and FSP-National grants work out.
Amtrak has been working in a partnership with Texas Central since 2016, when the two organizations worked out an interlining through-ticketing agreement.
Your Association strongly supported that agreement at the time. In a statement filed with the Surface Transportation Board, I noted that the through-ticketing agreement "meaningfully and powerfully affects the entire U.S. interstate rail network by linking Houston and Dallas passengers to some 13,958 Amtrak route miles and creating the opportunity for any one of 12,256 individual journeys combining TCR and Amtrak travel on a single ticket.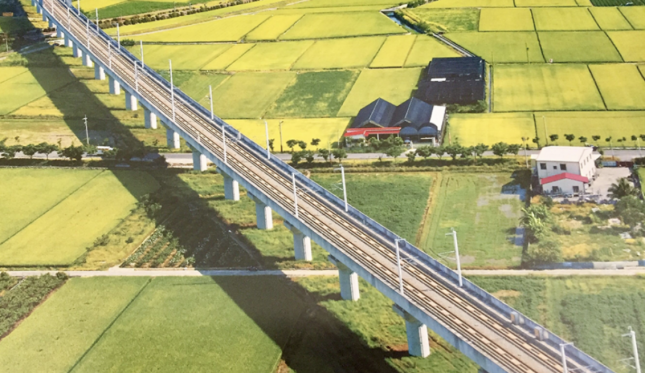 I continued, "Building single-ticket connections between the proposed Houston-Dallas route and the rest of the Amtrak National Network will permit northbound travelers in Houston to buy a single fare to ride TCR's train and connect with Amtrak's Texas Eagle, or with the Heartland Flyer via the Eagle. The Houston TCR passenger would thus enjoy single-fare access to any one of 4,753 different journeys on the combined Amtrak-TCR network – access to 5,662 route miles of Amtrak service. Southbound travelers can reach any one of the Sunset Limited's 22 destinations or even connect to Amtrak's City of New Orleans or Crescent services, opening up 7,503 potential journeys along 8,296 Amtrak route miles."
Texas Central's decisive win in its extensive and ugly legal battles was in some ways a win in name only. A handful of landowners managed to stop the project anyway even though the Texas courts said it could proceed, simply through endless litigation – which scared off the private-capital investors who were crucial to launching the high-speed rail program.
While I certainly don't believe that Amtrak or Federal grants could fully take the place of those private investors, perhaps getting that money back on the table will coax the previous players back into the mix. And that would be a win not just for Texas, but for the entire country.

"When [NARP] comes to Washington, you help embolden us in our efforts to continue the progress for passenger rail. And not just on the Northeast Corridor. All over America! High-speed rail, passenger rail is coming to America, thanks to a lot of your efforts! We're partners in this. ... You are the ones that are going to make this happen. Do not be dissuaded by the naysayers. There are thousands of people all over America who are for passenger rail and you represent the best of what America is about!"
Secretary Ray LaHood, U.S. Department of Transportation
2012 NARP Spring Council Meeting