Grassroots Movement to Improve Passenger Trains Loosens Gridlock on Looming Rail Deadline
October 12, 2015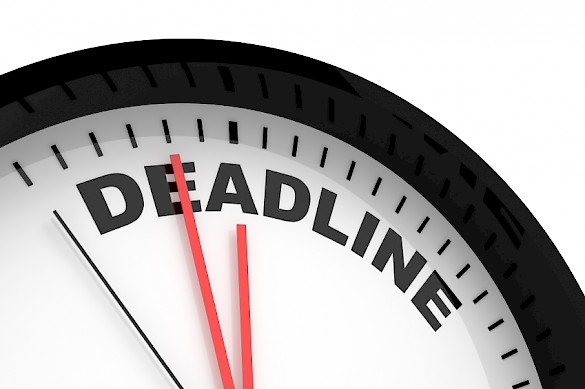 NARP has been working hard to keep our members updated on the looming rail technology deadline that is threatening rail service across the nation. Now, we're starting to see movement that indicates NARP members' efforts are producing results on Capitol Hill, with a bipartisan coalition forming to demand a reasonable deadline extension as part of a comprehensive rail bill.
As a result of a law passed in 2008, U.S. railroads face a December 31 deadline to have Positive Train Control (PTC) technology up and running by the end of the year. Amtrak and other train operators—including New York's Metropolitan Transportation Authority and Chicago's Metra—have said they simply can't meet the deadline. These railroads are warning they will be forced to halt passenger and freight service on January 1 in the face of federally-imposed financial penalties. These shutdowns would affect millions of passengers across America, cause massive delays and gridlock, and cost the economy an estimated $30 billion.
[Haven't taken part in NARP's campaign? Act now!]
NARP members have been letting their members of Congress know that this manufactured crisis is unacceptable. And rather than simply pass a standalone extension, America's passengers need to see a fundamental change in the way rail is treated by policymakers.
Now, that message is being taken up by a coalition of Senators—including Cory Booker (D-NJ), Richard Blumenthal (D-CT), Tom Carper (D-DE), Bob Casey (D-PA), Chris Coons (D-DE), Dianne Feinstein (D-CA) and Edward Markey (D-MA)—who sent a letter urging Senate Majority Leader Mitch McConnell (R-KY) and Senate Commerce, Science and Transportation Committee Chairman John Thune (R-SD) to take a "comprehensive approach" to any extension of the PTC deadline.
"It is clear that many railroads will fail to meet the current deadline, accordingly it is critical that we focus our efforts on how best to ensure that those remaining railroads continue to work expeditiously towards implementation and are held accountable for continued progress toward that goal," the senators wrote. "We believe that Congress should agree only to a responsible and comprehensive approach that holds railroads accountable for progress and addresses the looming safety issues that are a consequence of chronic underfunding of our rail infrastructure."
This echoes positions NARP members have been pressing over the past few months, and it's a great sign that Congressional leadership is finally acting upon our recommendations. The specific provisions the senators called for include:
A new PTC deadline of no later than 2018:
Commitment to pass rail safety provisions;
Support for dedicated, long-term funding for rail;
Senate confirmation of leadership positions at DOT.
Senator Thune, for his part, has signaled he's listening and working to come up with a better solution than the stand-alone PTC extension being developed in the House of Representatives.
"We've got objections [in the Senate] to the House bill, their approach which complicates its passage in the Senate," Senator Thune told reporters. "So in my view at least I think we're better served if we could move it in the context of a highway bill that actually is going to be able to come back here hopefully and get passed because of all the other things it has in it that people are concerned about."
This bipartisan push is the product of grassroots work being done by regular Americans like YOU. We've seen groups from every part of the country come together in support of the passage of a comprehensive surface transportation bill that is a huge leap forward for America's passengers—including the bipartisan U.S. Conference of Mayors, which sent a letter to federal lawmakers last week about issue. That's getting us closer to our goal!
If you haven't yet contacted your elected representatives, now's the time! Take a minute to tell Congress not to play "chicken" with your train!
Comments