Happening Now
FRA Announces $1.4 Billion in CRISI Grants
The Federal Railroad Administration (FRA) announced this week that it will advance more than $1.4 billion in Bipartisan Infrastructure Law funding for 70 rail improvement projects in 35 states and Washington, D.C. The funding, part of the Consolidated Rail Infrastructure and Safety Improvements (CRISI) program, will benefit a combination of freight and passenger rail projects.
While 74% of the awards went to freight railroads, the average grant award came in at just over $12.7 million. More than half of the funding went to passenger rail or hybrid passenger/freight projects, with the average passenger rail grant award coming in at just under $60 million.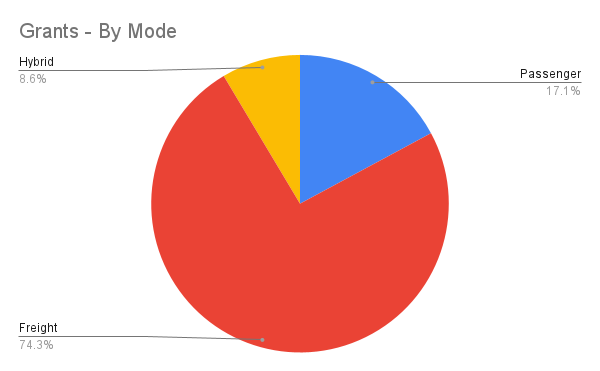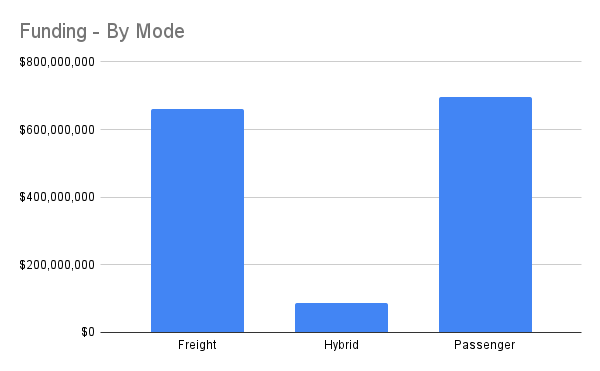 The big winners in the passenger rail sector were the California High-Speed Rail Authority, Amtrak, the Massachusetts Department of Transportation, and the Virginia Passenger Rail Authority:
The Southern region pulled in the lion's share of the Fiscal Year 2022 CRISI grants, receiving 42 percent of the overall funding. While this was based largely on the strength of the awards to Virginia and the Gulf Coast, southern short line freight railroads also fared well in the competetive grant process -- largely through the active advocacy of southern Members of Congress. Of the remainder of the total funding, the Southwest received 21 percent, the Mid-Atlantic received 11 percent, the Northeast nine percent, the Midwest seven percent, and the West seven percent. The Central region came in last with under six percent -- disapointing, given all the exciting projects that could move forward in Texas and Oklahoma! However, the clear takeaway is that the states that have put in the work on developing a passenger rail program (i.e. California, Virginia, the Gulf Coast states, Washington State) are reaping the rewards from the Bipartisan Infrastructure Law.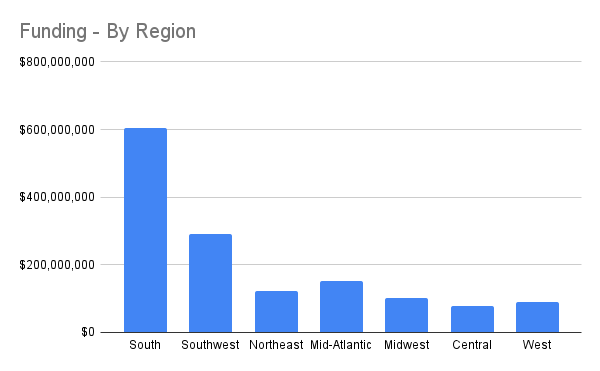 If you want to see the full list of projects, Rail Passengers has provided the full listing of FY2022 CRISI grants.
"When [NARP] comes to Washington, you help embolden us in our efforts to continue the progress for passenger rail. And not just on the Northeast Corridor. All over America! High-speed rail, passenger rail is coming to America, thanks to a lot of your efforts! We're partners in this. ... You are the ones that are going to make this happen. Do not be dissuaded by the naysayers. There are thousands of people all over America who are for passenger rail and you represent the best of what America is about!"
Secretary Ray LaHood, U.S. Department of Transportation
2012 NARP Spring Council Meeting