Happening Now
Archive -- Galveston Train Day - Texas Chief Express
Date
Saturday, March 10, 2018 9:30 AM Saturday, March 10, 2018 2:30 PM
Location
Galveston Railroad Museum 2602 Santa Fe Place Galveston TX 77550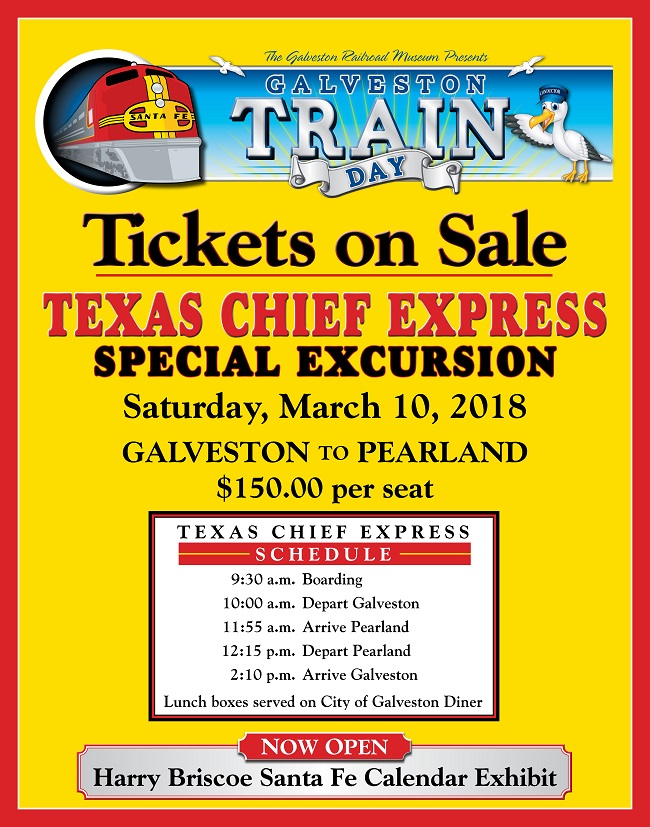 Join us for our annual special excursion on the Texas Chief!
This year we will be traveling from the Galveston Railroad Museum to the BNSF Pearland South Yard and back.
Tickets are $150 per seat and can be purchased at the museum or over the phone by credit card, 409-765-5700.
"Saving the Pennsylvanian (New York-Pittsburgh train) was a local effort but it was tremendously useful to have a national organization [NARP] to call upon for information and support. It was the combination of the local and national groups that made this happen."
Michael Alexander, NARP Council Member
April 6, 2013, at the Harrisburg PA membership meeting of NARP